Case Study 1: Sloping Block | Dawesville
Challenged with a sloping block we combined pole home and lightweight construction methods to provide a unique looking home. Mixing acrylic texture coating with colorbond cladding, this home certainly catches the eye. Utilising the space under the poles by fitting a double garage and laundry at the bottom, this home created a very effective use of space on a tricky site.
With the alfresco being at the center of the home, accessible from all sides and even capturing some of the views, this custom design integrated material options, construction methods, design flexibility and site restrictions to provide the clients dream home.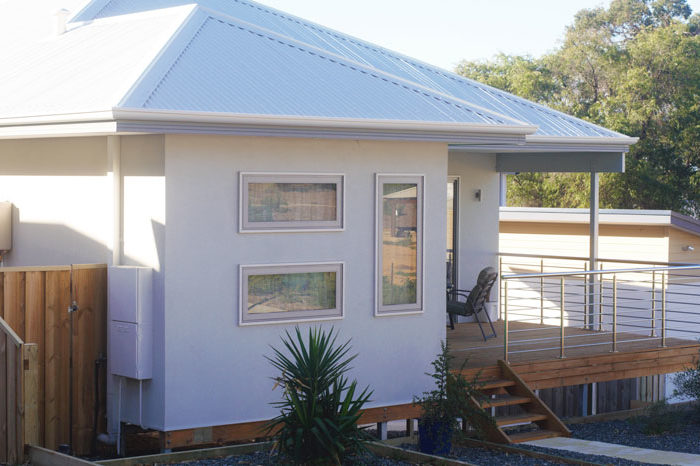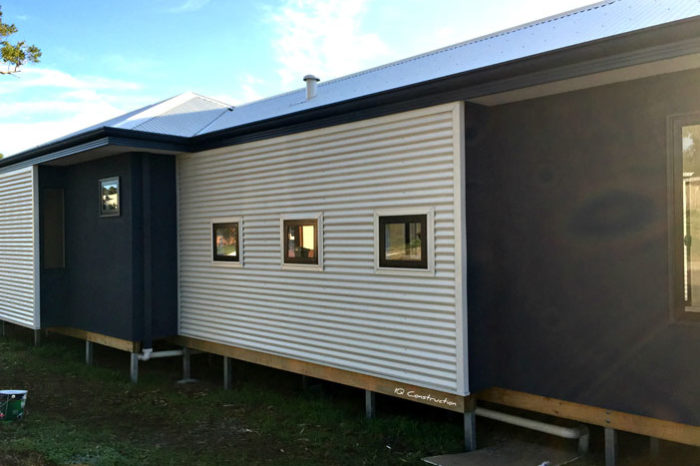 Case Study 2: Ocean Views | Madora Bay
Looking to stand out on the street, design, construction methods and material selections were combined to create a truly unique home. The site was next to the ocean, subject to higher wind ratings and coastal zoning requirements.
With a set specification provided by the client, we separately sourced all their inclusions and incorporated into the build. Unique inclusions required all trades to be advised and consulted to ensure the correct installation procedures were followed.
With finishes ranging from timber lining, exposed aggregate, sunken floors to the home theatre, fully frameless bifold doors, long raking windows, shadow lining and an alfresco kitchen, every bit of detail was addressed. Every aspect of this home has been customised, down to the letter box, this is a real masterpiece.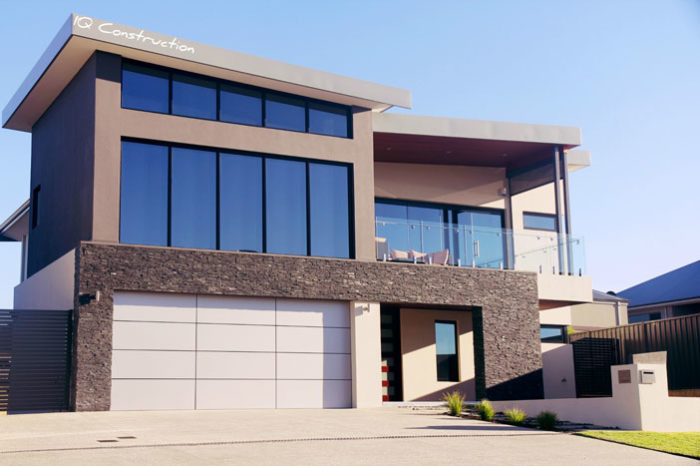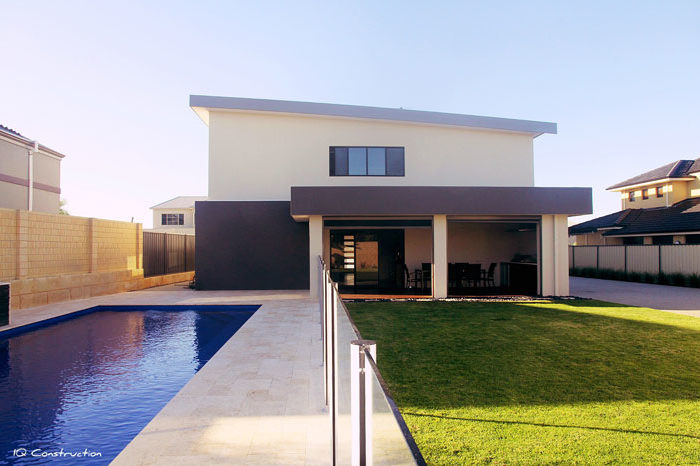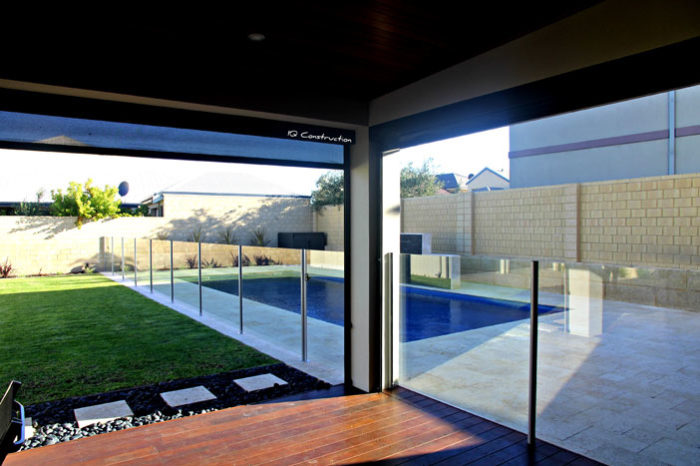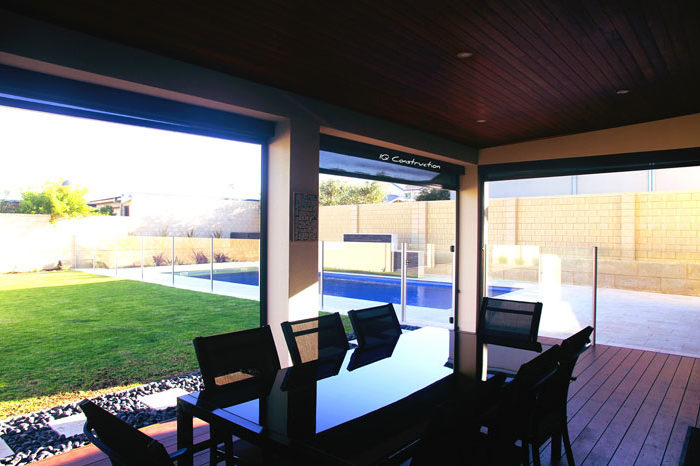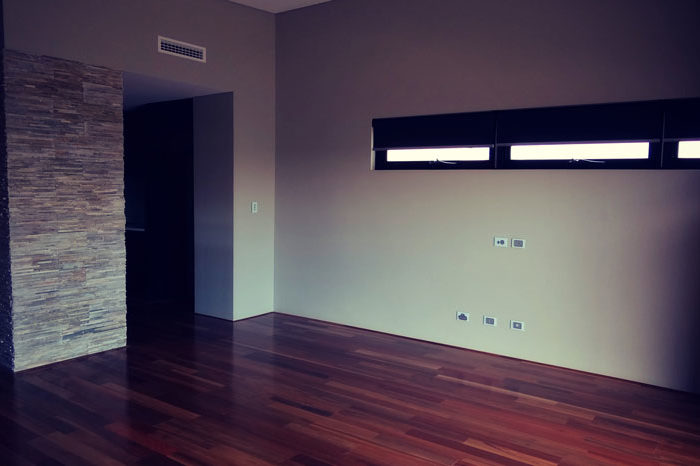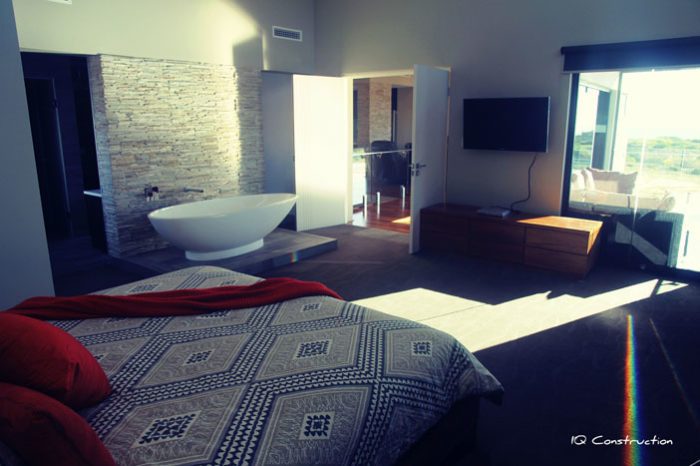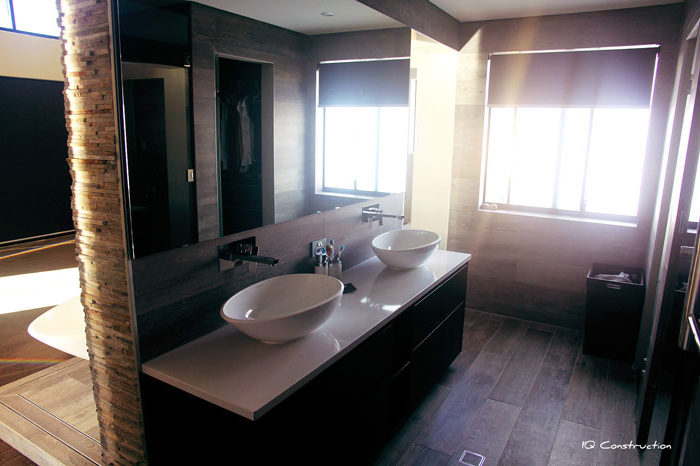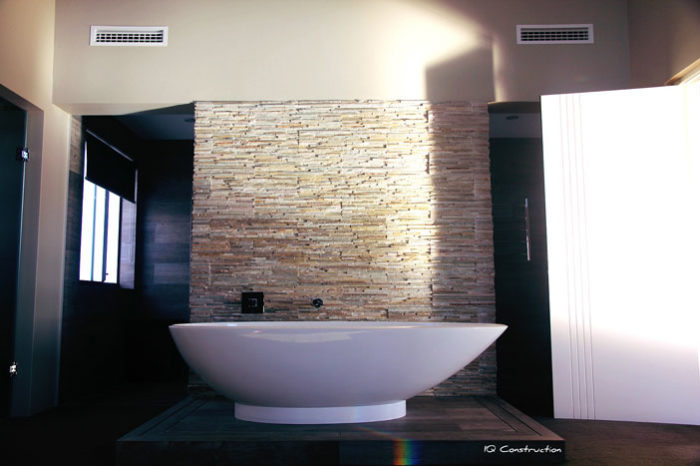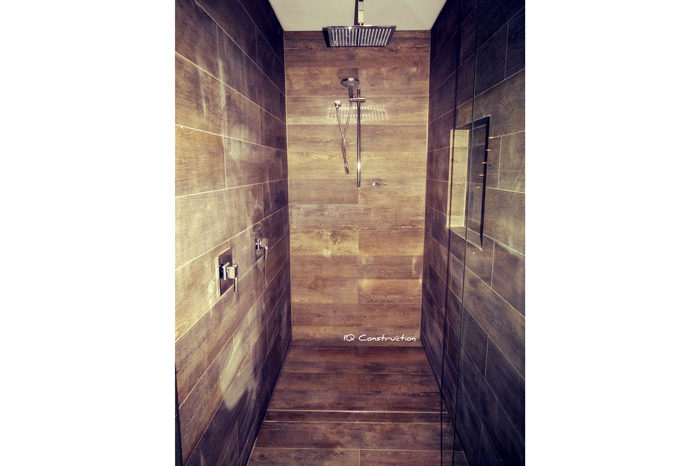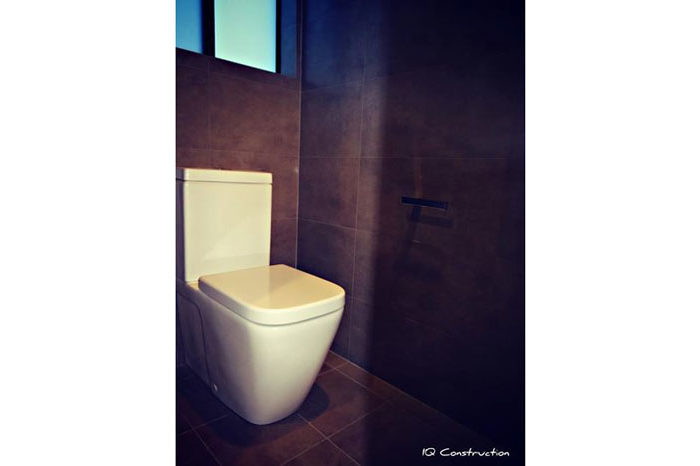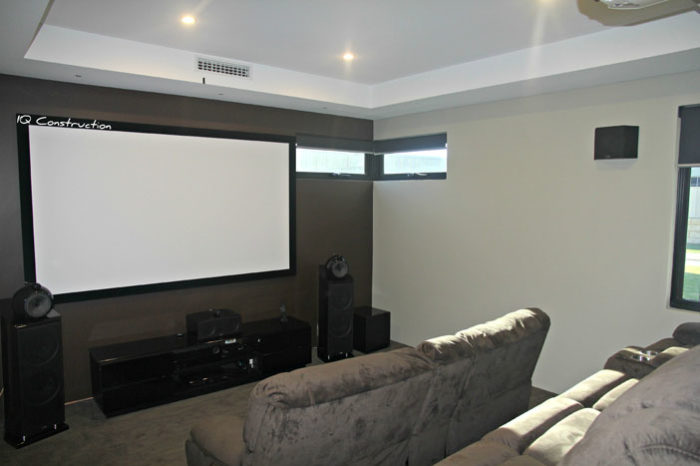 Case Study 3: Rear Lot, Double Storey Home | Bicton
On a strata property with very tight access, this project posed the challenge of building a two story customized home with little room to move. With a home owner living in the front property using the same driveway for access and situated on a high traffic road, we had to communicate very well with trades and the neighbour to accommodate everyone's needs and still deliver the project on time.
Requiring traffic management for certain works and deliveries, both IQ Construction and their trades adapted to the site and conditions to deliver the project. Working closely with the client to meet the budget and design requirements, IQ Construction developed a customized design in line with this and delivered the project accordingly. As a result, both the client and the neighbour awarded us with great testimonials (see below).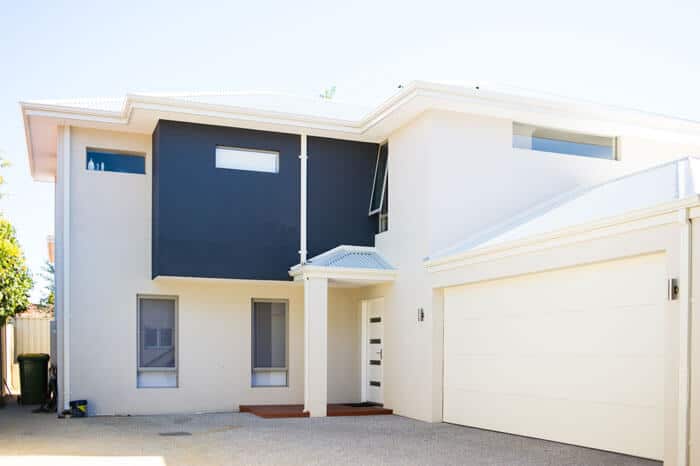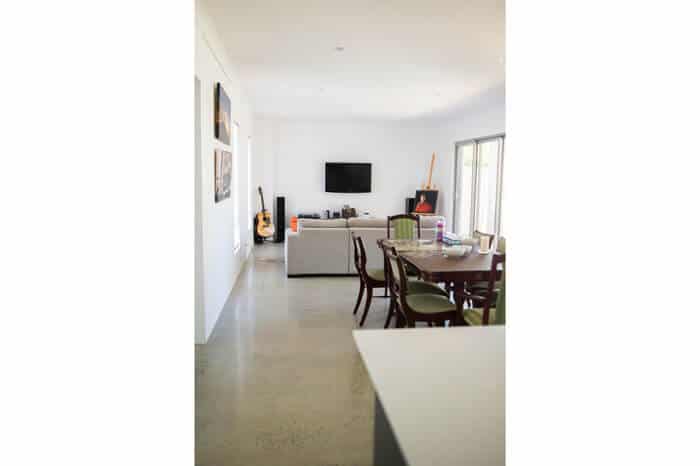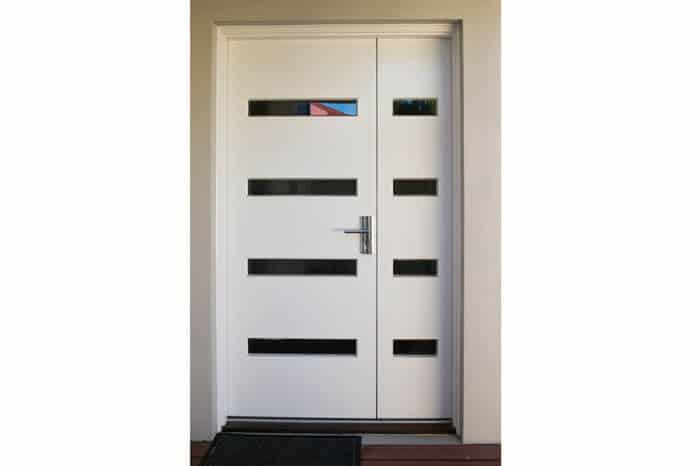 TESTIMONIALS.
It was a pleasure building with John and the IQ construction team!
They were incredibly flexible and understanding through the build which made the process seamless. I encourage all those looking to build to meet with the IQ team and consider building with IQ construction.
TESTIMONIALS.
I was so impressed with John's supervision and his contract trades
As the owner of the property that I have subdivided and sold, my major concern was how the new owners' builder would manage a very difficult build. Having a shared drive and shared main road access during the control of the build, delivery of supplies and trades was critical. I was so impressed with John's supervision and his contract trades, all of whom were courteous and respectful of my needs. Being in the building game I was always curious about the construction program, schedule for the build and the finishes of trades. The new property was built in a well-managed time frame and the quality of the finishes were excellent. John went out of his way to ensure I was always informed of the schedule and major deliveries.
Case Study 4: Custom Timber Frame Home | Chidlow
After the initial consultations with our client, we developed the brief for this thoughtfully custom designed home.
Our goal, was to deliver a home that maintained a sense of simplicity, making the most of the naturally beautiful bush-covered surroundings, whilst ensuring minimal disturbance to the environment. The block is home to a collection of rare and native plants and protection of these was of high priority to the owner.
As such, we ensured these plants were fully protected throughout the process. By taping and fencing off exclusion zones for material deliveries, trades & vehicles, we are able to minimise footfall and excess on-site disruption during the construction process.
Ongoing discussions with the owner helped us to mark out services in optimum locations, so that we avoided existing trees and foliage, minimising any damage to the local flora. The block provided a natural 'ring' of mature trees, which was a perfect fit for the water tank, enabling it to sit secluded amongst the surrounding bush.
Timber framed, lightweight construction was chosen for a faster build, meaning less trades were required on-site at any time. This further added to the finished aesthetics, enabling the newly built dwelling to blend seamlessly into the landscape.
Inside, high raking ceilings were coupled with full height windows to bring the outside in, giving a sense of space, natural light and a welcomed connection to nature. A combustion fire place was the final touch, making it the perfect place for the client to call home.
We are thrilled with the results , as is our client.
TESTIMONIALS.
IQ Constructions really follow their values
Hi IQ team, Yesterday I got the keys from my house you have just constructed in Chidlow for me. It was a big day for me. First of all I would like to thank you for the lovely flowers and a bottle of wine. It's very nice and thoughtful of you. Then, and actually mainly, I would like to thank you for a great job you have done on construction of my house. I can say that what some people find a nightmare with some building companies you made an easy job for me. It was actually a quiet waiting period without any hassles and worries. I must say that IQ Constructions really follow their values: honesty, integrity, doing the right things and respect and care for clients ideas and expectations. I am honestly saying that I felt all these values were in place when I was dealing with your team from an early beginning … when dealing with Dave about the contract, when talking to Dave, John and Daniel about preserving vegetation on the site, when dealing with Adrianna about the colours and other accessories, when dealing with Dwayne about separating invoices and asking him "weird questions" about the content of the invoices, etc. My last and huge thanks goes to Daniel Powell. The way how Daniel organised all works and jobs is admirable. Everything went smoothly and according to the schedule. Once, I got the two invoices so quickly after each other that I went to Chidlow to see if the job had really been done! 🙂 Dealing with Daniel was always easy, constructive and honest. I felt I could rely on him, I could trust him that everything would be done according to the plans and as I wished. Also, I really appreciate the checkworks after the final stage of the construction. Daniel made an organised list of all defects, so yesterday it was easy to follow all touch ups. I was impressed. Once more, thank you very much for your job. IQ Construction is a great team. Please pass my thanks to John as I couldn't find his email address on your web pages nor in the booklet I got from you. Feel free to use my email as the customer's feedback on your web pages. I'd like to do it by myself but I haven't found the link. I definitely will leave feedback on Hipages where I was looking for building companies last year and where I found IQ Construction.